Connect to your intuitive wisdom through
embodied creative expression.
Enter a space designed to help you turn down the volume on the "shoulds" and expectations, move away from overthinking, and mindfully observe your inner critic. By working with your hands and engaging with the creative process, you'll gain access to your inner knowing, reclaim your authentic self-expression, and learn new ways of relating to yourself.
Tune in to
your inner knowing
We all have an internal compass that knows what we truly need to grow - though it can be hard to slow down and really listen.
Creative Clarity Sessions create space for you to listen to your inner voice using tools like art-making, tarot, personal rituals, and journalling. With practice, your intuition becomes clearer and easier to access and prioritize.
Develop more
self-compassion
Many of us have a loud inner critic that pops up when we try something new or brave, telling us we're not good enough.
In our sessions, you'll be guided to notice when and how your inner critic shows up through the process. This offers "in the moment" opportunities to practice mindful self-compassion and shift our inner voice.
Show up as
your full self
We hold ourselves back from showing up as our full, weird, wonderful selves for fear of judgement and rejection. Yet the meaningful connections we crave require vulnerability and authenticity.
Art therapy offers us the chance to show up fully on the page while being witnessed in a safe, non-judgemental, and supportive way.
Meet Or
As a recovering perfectionist and people pleaser, I know how exhausting it is to work your tail off for gold stars and hustle for approval.
All while feeling that there's more to life than checking off boxes on other people's lists.
Through my personal art practice and healing journey, I've experienced firsthand the power of intuitive creative expression to unlock more freedom, joy and meaning in my life.
In my work as an Art Therapist, my mission is to create a safe, playful container for you to explore who you are and what matters to you, away from the external pressures and expectations of the world. With this greater awareness, you can make more conscious choices guided by your inner compass.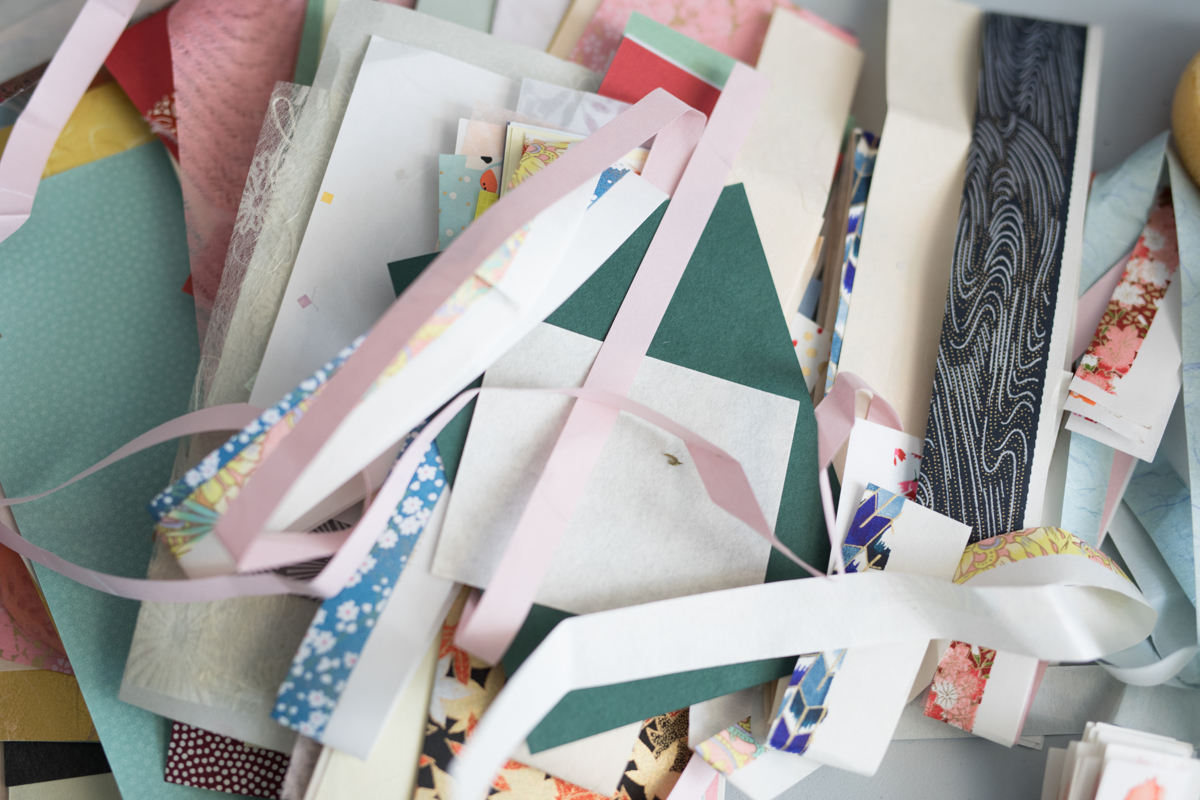 "In our sessions, I hold space for you to embrace your whole human self, create from your inner knowing, and find the beauty in your messy enough-ness."
Intention Setting
Get grounded and present through breathing, meditation, and setting an intention for the session.
Creative Exploration
Explore your intention through a simple creative prompt using paint, collage, pastels, or clay.
Meaning Making
Reflect on your image and process through journal questions and discussion.
All Creative Clarity Sessions begin with a free clarity call so I can learn more about you and your journey. These calls help us get to know one another and ensure that working together will be a good fit for us both.
We'll be a good fit if you are:
✓ Seeking depth, meaning and authenticity
✓ Curious about yourself and your inner landscape - why and how you do what you do
✓ A bit of an over-thinker, looking to connect more to your intuition and embodied knowing
✓ Someone who has some self-awareness and has done some personal development work
Things I help clients with:
→ Building self-compassion and shame resilience
→ Exploring and reclaiming identity, especially in times of transition (deep personal or professional growth, breakup, shift in sexual orientation)
→ Clarifying your boundaries & standing up for yourself
→ Thinking creativity about the work you do / want to do in the world
→ Developing supportive and inspiring self-care practices & rituals
Hint: It's not about the art.
You do not need to be an artist or particularly creative to benefit from Art Therapy, as long as you're open to engaging and learning more about yourself through the creative process.
The goal is not to make something beautiful, but to get your intuition's guidance on your questions.
Sessions happen in my lovely, bright Parkdale home studio.
You'll be welcomed with a cup of tea or water and invited to settle into the space we'll be playing in.
I have lots of art supply goodies, as well as a collection of tarot and oracle decks that we can check in with if the mood strikes.
You can choose to work at the table or standing up at the paint wall, depending on what feels good for your body and what calls to you in the moment.
Single Session
90-minute session

Creative Clarity Questionnaire

Upgrade to package available
$150 + HST
Creative Clarity Package
6 sessions x 90 minutes each

Creative Clarity Questionnaire

15% off workshops

Welcome gift: Make Your Own Intuition Card kit, journal & other goodies!

$850 + HST
For packages, payment in 3 monthly instalments is available. Payment can be made by e-transfer or credit card.
I'm dedicated to making my work available to BIPOC (Black, Indigenous, People of Color), LGBQTIA+ folks, and people with other marginalized identities. If using a sliding scale makes this work available to you, please contact me and ask for more information.
How is Art Therapy different than talk therapy?
My approach to Art Therapy involves a combination of creative exploration, written reflection and talking. Art Therapy can be a way of getting a different perspective on your challenge, since the "way in" is different. When we explore a challenge or experience through art, we're using non-linear thinking and connecting to our intuition and subconscious mind, which can reveal ideas, feelings or beliefs that we hadn't considered.
Please note that I am not a Registered Psychotherapist and my work is not meant to replace psychotherapy. If you're looking for treatment for a mental health condition like anxiety, depression, or trauma, please seek out a Registered Psychotherapist. Directories like Psychology Today can be a good place to start.
Is your studio accessible?
There are 5 steps to enter the home and another 18 stairs to access the studio.
A sweet, hypo-allergenic dog named Ollie lives here, who will be in another room during our session.
I often light a soy candle scented with essential oils or diffuse essential oils. If you prefer no scent, please let me know.
If this doesn't meet your accessibility needs, we can arrange to meet at another location. If you have any other questions about accessibility, please send me a note.
What does a typical session look like?
Sessions are 90-minutes long and include three elements: Intention Setting (getting grounded & setting a focus for the session), Creative Exploration (making art exploring your intention) and Meaning Making (reflection and discussion on the image and connection to your life). How much time we spend on each depends on the flow of the session and what feels most useful. I will use my experience and judgment to direct the session, and check in with you to see if there's something you want to spend more time on.
I'm really not good at art! I know you say anyone can do this, but I'm pretty sure I'll just waste your paper (*hiding face emoji)
I know the prospect of "making art" can be intimidating, but that's NOT the goal of Art Therapy. Think of it more as using simple creative tools and exercises to tap into your intuition. You won't have to draw or make things that look realistic and you won't be judged or graded :) The most important thing is being open to learning about yourself through the process and images you create.
I actually AM an artist. Is Art Therapy not for me?
Art Therapy is just as much for artists as it is for non-artists. With artists, the key is to separate your personal art practice from what happens in Art Therapy. It's more about learning to use visual language to communicate experience and emotion rather than seeking mastery or skill.
Ready to dive in?
Get in touch to set up a free, no pressure call and we can explore if working together could be a good fit.